Page 17 of 17 •

1 ... 10 ... 15, 16, 17

Shinta - Acedia and maybe Sloth
Karin - Wrath and Envy
_________________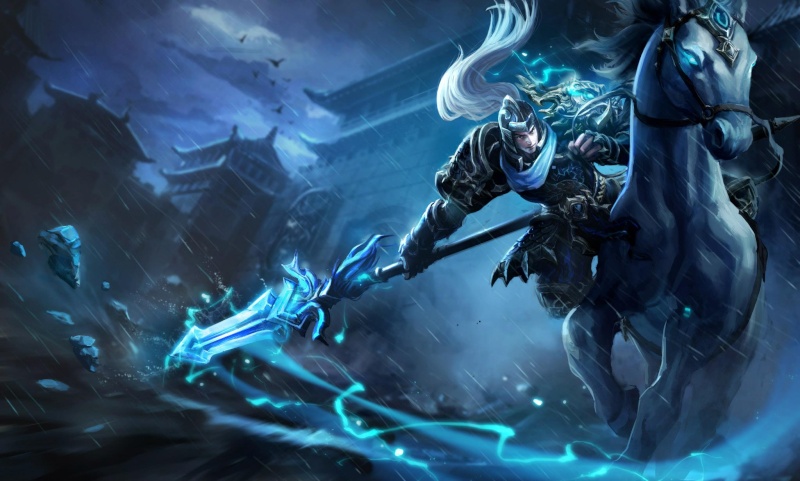 Turret Slayer!!!

RP Mod





Favorite Tales Game

:

---

Posts

: 3865


Grade

: 10729


Charm

: 107


Join date

: 2009-06-25


Age

: 28


Location

: Italy



REPOSTING MY CHARACTER PREPARE FOR MY JOINING
Name: Kitao Shirokawa
Fighting Style: Supports the group with his bag of goodies both attacking and healing.
First level Persona: Neko Shogun
http://megamitensei.wikia.com/wiki/Neko_Shogun
Movelist: Zionga, Elec Boost, Black Spot, Mediarama, Matarukaja, Evade Wind, Divine Grace
Second level Persona: Kartikeya
http://megamitensei.wikia.com/wiki/Kartikeya
Movelist: Maziodyne, Auto-Matarukaja, High Counter, Myriad Arrows, Primal Force, Mediarama, Divine Grace, Elec Boost
Backstory/Personality: Kitao is a laid back guy that enjoys painting art. He enjoys it so much that he'll do it anywhere. He will use Spray paint to do his art outside. When he puts a lot of work into a piece he gets offended when it's just written off as graffiti. This has gotten him in trouble on numerous occasions. And because of the trouble he get's into, he has learned to fight. He likes to have fun and tries to be as upbeat as he can be. However, His past has been haunting him since young. His Mother died soon after he was born and his father passed away when he hit 5 years of age. Because of this, he's been passed around by his relatives for most of his life. He never trusted the family he would stay with, since they wouldn't treat him fairly. He never had many friends since he wouldn't stay in one place for long. He finally landed in Inaba with his uncle, Nobuyuki and his aunt, Michiko. And is now trying to fit in at Yasogami High.
Bag of goodies contents:
Normal bombs, Smoke bombs, Shrapnel bombs, Acidic spray, Sleeping Spray, Flamethrower, Freezing Spray, A first aid kit, First aid spray
Sidenote about the bag: All bombs are small to at most medium cause he has to lug all that stuff around. CANNOT carry everything at once. Usually prepares before each trip what he brings along. Most Sprays are paint. The way he's used to mixing stuff anyway.
Appearance: Kitao always has a beanie or hat on. Under his hat he has short black hair. He has a big frame but his body is slender. He's somewhat tall and has Bright blue eyes. He's tanner than most people since he's out in the sun a lot. He usually wears a blue hoodie over a button up shirt and has black jeans and sneakers with a black beanie on. He always has a bookbag with spray paint cans in it. He sometimes wear's sunglasses as well.
Alternate Outfits: Fancy: He wears a black fedora instead of the beanie. He has a vest that's blue in the front and black in the back. and has a long sleeve white pinstriped dress shirt under the vest with black slacks and dress shoes. Doesn't have his bookbag for this one
Summer wear: A beanie with a White T-shirt that has a blue skull on it. Cargo shorts with sneakers. Has his bookbag.
Sneaking Wear: A black beanie with sunglasses and a black bandana cover his mouth and face. He wears a black hoodie and has the hood up and wears Black Track pants. Uses this when he wants to do a late night painting somewhere. Has his bookbag.
Supporting characters connected to Kitao:
Nobuyuki Shirokawa
Kitao's Uncle and Husband to Michiko. A sort of serious guy that is a terrible jokester. Hyper Risette Fan. Mostly cause of his wife but still enjoys it. Blames himself somewhat for his brother's death. Felt like he wasn't there to protect him or Kitao. Now he's trying to repent by taking care of Kitao like his own son.
Michiko Shirokawa
Kitao's Aunt and Wife to Nobuyuki. Hyper Risette Fan. Calls Kitao her little Kitty. Loves to sew and tailor's some of Nobuyuki's clothing herself. An excitable person who likes to do everything she can to help her family.
_________________

The Monkey King

Hunting Blade





Favorite Tales Game

:

---

Posts

: 716


Grade

: 5030


Charm

: 147


Join date

: 2009-06-11


Location

: At the League



_________________
maeko sig made by me
Shizuo Heiwajima wrote:So what did I do? I played the sax muthaf**ker!
Sorry, forgive me, but I'm completely lost. Who are these people in the tv world? Why are they in the tv world? Are we skipping the play thing? Is the MAIN group in the tv world?

Which I don't particularly want to be lost, because I want to get this back up and running again, but I really have no clue what's going on and who half of these characters that appeared are. Or what I should be paying attention to in those conversations between them. Obviously a good rule of thumb is "All of it.", but yeah.

So if someone could answer those questions and give a quick sum up of whats going on and who's where it would be most appreciated. Mainly these are the reasons I haven't been posting, and if I'm confused, there may be others as well, and they may not be posting so much for the same reason. Hence, the sluggish pace currently in the rp.

So yeah, I really want to get back into this again, cause it was fun. But I am so lost right now.
_________________

RESSURECTED LYLE DAYEK

Admin





Favorite Tales Game

:

---

Posts

: 9059


Grade

: 19729


Charm

: 493


Join date

: 2009-06-10


Age

: 29


Location

: Right behind you. Don't look.



Page 17 of 17 •

1 ... 10 ... 15, 16, 17


Similar topics
---
Permissions in this forum:
You
cannot
reply to topics in this forum