As the title implies, post victory quotes as if you were an actual Tales character.

Victory.
"Alright, let's move on."
"So, we done here? Good."
"That was a good distraction."
"Not bad, but I can do better."

Low Health Victory
"Damn...let my guard down."
"The hell? That was crazy."

Quotes w/ party member's to come.
_________________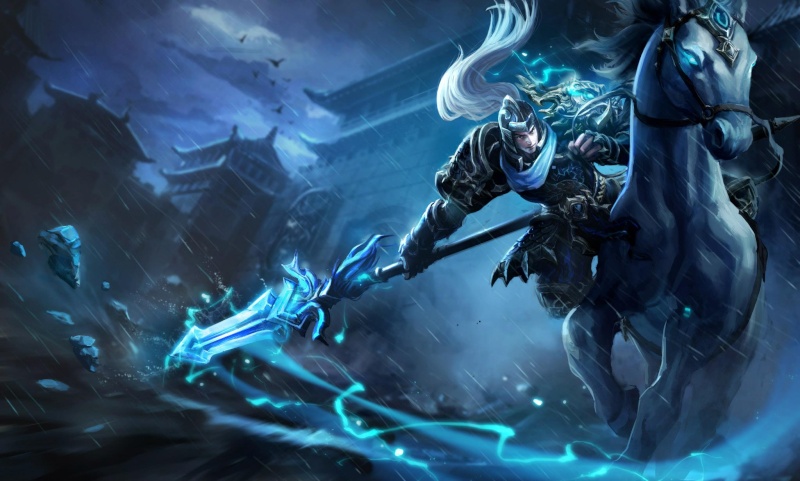 Turret Slayer!!!

RP Mod





Favorite Tales Game

:

---

Posts

: 3865


Grade

: 10729


Charm

: 107


Join date

: 2009-06-25


Age

: 28


Location

: Italy



Normal Victory:
Its 4 vs 1. What'd you expect?
Never underestimate the weak in large crowds. Lesson learned........(fight with more than 5 enemies)
I guess that was some good practice
And now, back to my reading *pulls out magic book*

Low Health:
I guess the the whole "protect the mage" thing has been thrown out the window. Thanks alot guys.
Jesus Christ. And this is why i dont fight up close.
_________________
Victory:
"Always room for improvement."
"You didn't even stand a chance against us"
"And so my journey continues"

Near Death:
"No my journey can't end.."
"I refuse to fall!"
Victory:

"You were expecting to win, don't make me laugh"
"I would have beat you blindfolded"
"My Destiny does not involve losing to a bunch of grunts"

Near Death
"God damn it you all got in my way, you call yourself teammates"
"It's only a scratch"
_________________
Fury! You've got it all wrong. When I was a little kid I thought your sister was hot.
But that was then. Now it's you.

a skype call wrote: Sigurd: and maybe courage is the magic that turns dreams into reality is actually catchphrase of the decade
Jungo Torii: but it IS

Tatsuya

Exodus




Posts

: 1511


Grade

: 5766


Charm

: 141


Join date

: 2009-06-10


Age

: 26


Location

: Here but not here



Victory:
"Aw, it's over? I was just getting serious..."
"Yeah! That's how we do it!"
"Huh, I got all worried for nothing."

Low health:
"Geeze, why'd you guys put me on the front-lines!?"
"Ow...That was way too close..."

More to come.
_________________
maeko sig made by me
Shizuo Heiwajima wrote:So what did I do? I played the sax muthaf**ker!
Victory:
"Huh? Where'd everybody go?"
"Alright guys I'm ready now. Huh? Is it over already?"
*wakes up* "What?! We're under attack?!" *swings wildly*

low health:
"Uggh~ my head...Is it morning already?"
*gets up off ground* "Oww...huh? Guys? Ah man... Wait up!" *run*

Grunge Hamster

Exodus




Posts

: 2897


Grade

: 8161


Charm

: 154


Join date

: 2010-04-01


Age

: 27



I like this thread, but I only just remembered it was here.
It's cool how everyone seems to have legitimately different characters.

Also

Victory:
"Congratulations, you're dead!"
"Let's get back to doing things that actually matter."
"Hah! You're worthless."
"You could say I'm a...cut above the rest. ...Get it?"
"I think that's enough time wasted here."
"Good, it's over. I was just starting to lose interest."
"You could say I'm...uh...I forgot what I was about to say..."

Low Health Victory:
"Dammit, guys, what the hell happened!?"
"...I suck..."
"Ow. Ow. Fuck! Ow."
_________________
Catbread Corner!
Thank you Myra-Avalon for my avatar

SHSL Gang Leader

Exodus




Favorite Tales Game

:

---

Posts

: 4164


Grade

: 10759


Charm

: 566


Join date

: 2009-06-13


Age

: 28


Location

: cain town





Similar topics
---
Permissions in this forum:
You
cannot
reply to topics in this forum